SillyODesign Clip Art - Standard License
Click here if you are looking for the Movable Clip Art Terms of Use.
Thank you for the purchase or free download of this product!
A standard license is included with your clip art purchase and entitles you to a

non-transferrable, non-assignable, non-sublicenable

for personal and commercial use. Use for platforms such as TeachersPayTeachers, TES, Teacher's Notebook, Teacher's Dojo and Eduki are permitted.

Graphics may not be sublicenced in products for use with Outschool. 

Groups and businesses must buy additional licenses for each person working with the clip art. 
Images may not be sold as is, modified and resold, or used to make derivative images.
You may not trace images, make coloring books for commercial use, or use for websites and apps.

 
You may make Boom Cards, decor, and bulletin board sets.

Credit to SillyODesign is required when creating products by linking to my store.
All products are copyright of SillyODesign.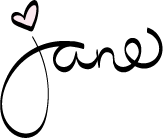 You can also follow me (@sillyodesign) here: