Just the thought of teaching in December is enough to make music teachers twitch. The kids are hyped-up for the holidays, you have concerts to plan, and let's not forget about colds that pop up at the worst times. I'll be sharing some winter sub-tub stuffers that may come in handy when you least expect to be writing sub plans. Just print-copy-and-be-done-with it!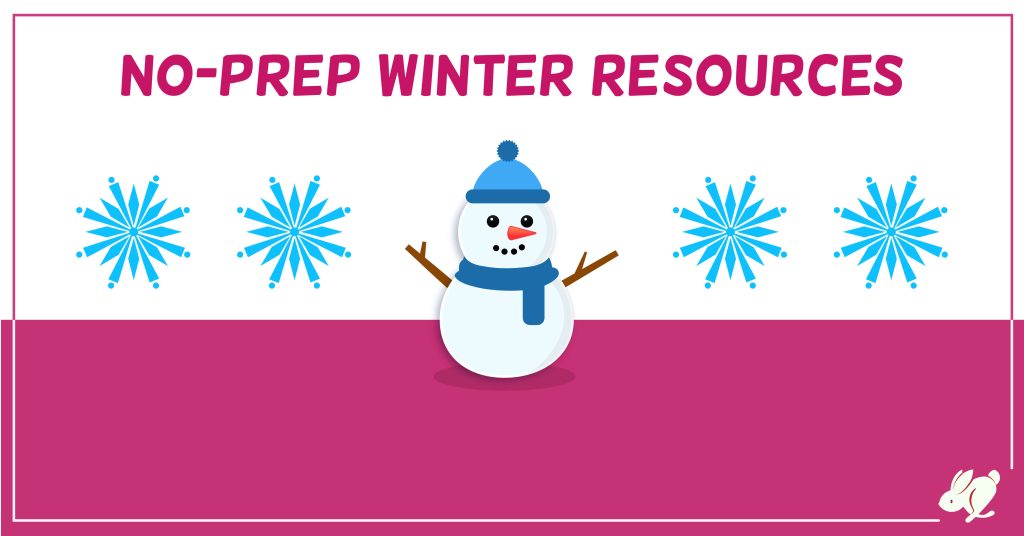 Musical 4 Corners: The Nutcracker Game
Four Corners is a favorite game of mine in the music room. There are lots of different versions in this bundle so I'm able to use it as a quick wrap-up for most lessons. The Nutcracker version has excerpts from 10 pieces from the suite and requires students to use their recall to figure out which one is being played. It's a very low-pressure game that's also engaging, even for the students that are eliminated. There are lots of slides so it's likely that you will get multiple rounds from just one presentation. I also have Nutcracker coloring pages that are fun to use when listening to the music.
Low-Prep Printables
My Winter printable sets have a music theory component and most of them can be colored. They also include spinner games which are very center and sub-friendly. Color-by-Note pages are my emergency go-to. If I had a primary class while running a rehearsal in the cafetorium, color-by-note. If I had to keep a group silent behind the stage, color-by-note. If I had to cover a class at the last minute, color… by… note.
Check out the bundle to snag all of the following sets:
Pre-K & Kindergarten Winter Lesson Plan
Early childhood lessons are sometimes the hardest to plan because they require so many activities. If you are teaching a class full of 4-year-olds, each activity should last 4 minutes. I've used this polar-bear-themed lesson with my own Pre-K and K classes and they enjoy the various songs and activities. If you have them for a particularly long block of time, extension ideas are included and students love repeating the activities for multiple weeks.
Little Snowflakes Internet Activity
This interactive activity is one of my favorites. Students can move the flashlight around to find a snowflake. Once they do, the song "Little Snowflakes" is played. With each additional snowflake they find, more and more of the lyrics disappear. Alternatively, the teacher could move the flashlight while the kids tell them where to go.
This activity is available for Google Slides and Boom Cards. The best way to play this game is with Boom Cards. The presentation flows so smoothly. If learning how to use Boom Cards is a turn-off, I hope you'll give them a try after hearing that you can be set up and playing in a snap. Here's a 2-minute video tutorial that I made a while back. I also want to clear up a common misconception, you can play these without paying for a membership.
If you choose to play with Google Slides, you have to play in edit mode. Moving the flashlight is a bit clunky so the arrow keys are another option instead of clicking and dropping the flashlight.
Find the Google Slides version here.
You can also do this with paper snowflakes by hiding them around the room. When a student finds one, have the class sing a winter song or do a winter movement activity.
I hope these activities come in handy and help ease the stress of a chaotic December in the music room!